SUPPORT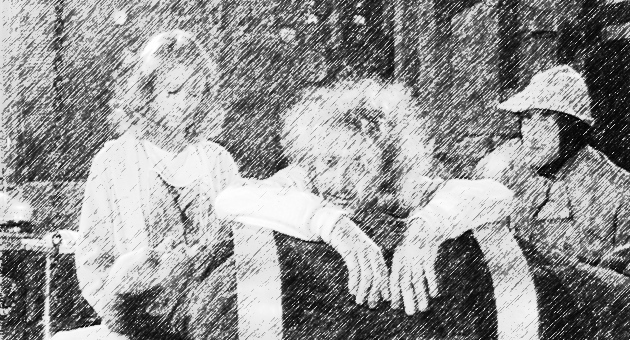 H
E
L
P
!
OK, our core team except Vikki and me includes a few people who maintain this hard work as a side activity for … yes, for feedback from you! All these years our works was not founded for a very simple reason – as soon as we have something more or less clear and finalized in our lab we move it out so these who need it can continue our work and make it look good. Our products never look good because our interest is to understand if it works or not and move ahead. Same way that happened with many of our ideas. Still, we need your help to continue to do what we are doing.
Yes, we accept you support and you can support us in three different ways:
1. RATE YOUR TO INTEREST TO THIS WORK WITH DONATIONS
For us this is a life-time commitment to serve you. It took years to summarize and to write down all stories for 'U.' book. It took a half of life time to come with all ideas for this project and it will take the second half of life to complete this work (for more details you can see our Following Manuscripts and our current projects on Lab Bench N.1).
It takes more than a 100 hours per week for us to maintain this work and for a few projects we have to hire professionals to with specific skills like we need for our web-related work. We also feel obligated to support our young fellows who are helping us for free with their long and tiring analysis, data management, regular updating of data bases, and improving this space. We appreciate your support of all our efforts!
You can show your interest and support YOU-BOOK.ORG by making contribution:
All donations we are receiving will be allocated to:
(1) maintenance of this website including, hosting, web design, regular updates, basic writing,
(2) supporting of our current projects and people involved in them,
(3) support bi-annual meetings to revise progress and following steps.
2. COLLABORATE WITH US
We dedicated ourselves to this work and to this group and most of us are professionals in different fields, like neuroscience, biology, computer science, philosophy, management, and few others. Still, even our 'combined' expertise has limitation and we need help from people  who have experience and knowledge that we do not possess. We need your help to find an optimal solution for some of our projects. We have projects under development with the questions that we cannot solve at this time and we will greatly appreciate your interest and would like to integrate you in this work and in our team.
The most critical specialist we are looking now are in the following areas: modeling of theories, dynamic databases, internet search engines, psychological assessment. If you are an expert in these fields and have time to contribute to this work we need you help! A complete list of potential vacancies and our needs you can find here:
Please fill out and send to us a form that will give us an idea about your qualification and interests. 
3. BECOME A REGULAR MEMBER.
Becoming a regular member you become our contributor who makes YOU-BOOK possible and successful. Before proceeding with this option please consider to discuss a type of optimal partnership:
AND DO NOR FORGET TO SIGN FOR OUR NEWSLETTERS! THAT IS THE BEST WAY TO STAY IN TOUCH!