MANUSCRIPTS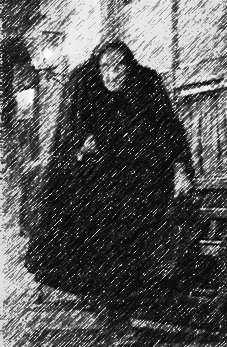 Manuscripts that I am rewriting right now are going to be added to this list.
We have plan to present them to you one by one.
As soon as I'll be able to make them readable for you out of Vikki's notes.
Here you can see just a few of manuscripts that will follow 'U.' book.
We are planning to make them ready for you during the next ~10-20 years.
Time to time I will add more summaries about each new manuscript…
1. 'U.' book  
'U' is the first in this series of books and is a summary for the following books. Drawing upon fields encompassing philosophy, neuroscience, psychology and sociology, 'U.' is an expression of the human experience within society, from childhood to the last day.  'U' is quit unique in that: (i) each of its 33 chapters is written in a different literary genre; (ii) the book can be read and comprehensible in any order; and (iii) it represents a new genre where the reader becomes the author. Ultimately, this first book is about the puzzle you need to solve and that puzzle is 'U'.
This book is a fictional mystery where all events even written in a style of fiction in fact are happened or still happening in a real life. This book composed out of real events but combined in one story they represent an unrealistic picture. One analogy may help, like on surrealistic paintings in this book you will see the shapes that are impossible in a real life and in fact looking precisely on them or doing some search you'll find that all of these event had a real place. Just like you look on impressionist's painting staying at the opposite wall of the gallery you may see a picture that you cannot recognize coming closer when you see just a real paint and lose your impression you saw staying far away. Dissecting the facts in this story you can easily find that they represent just a regular life of symbols. Symbols infiltrate this story and slowly step by step will show you that you already know everything about the role of symbols, that they all already inside of you, you just did not notice that. Symbols represent a great part of our mystical excitement and arouse an almost universal fascination. Even it has long been accepted that symbols are the product of what we observe in our environment, in fact, as outlined in this manuscript, symbols are a reflection of the organization of the our mind. This book will help you to find a new meaning and even a new comfortable classification of symbols represented in relation to the evolution of human mind and human society. Finally this book deals with how symbols effectively link us to our society and how society influences us through symbols and their meanings.
Others are coming!